^ Atherton Lin (via we love you so)
Listening to
: Captain Matchbox Whoopee Band - Blues My Naughty Sweetie Gives To Me.
Eating
: Eggs on toast.
Wishing
: I could go swimming today.
I am a little miffed (I like that word) today because I have a pile of... *counts*... exactly 20 letters and postcards sitting beside me, some that have been sitting there for over a month, written, sealed, finished and waiting for stamps and I haven't been able to afford any! This is why I should really post letters one by one, as I write them, so that I don't end up going to the post office on the day I get paid with an armful of mail and come out $40 poorer. Oh well. If I owe you a letter and it's late, I do apologise - it is probably written and waiting to be posted. They'll all get to their destinations at some point. And sadly, glorious plans of going swimming today have been foiled by C being called into work. Boo! I did get some great mail today though;
Here's some wonderful incoming I received today;
Isn't this the loveliest postcard ever? Kindly sent to me by Megan. She's doing a great little giveaway on her blog this month, get in on it!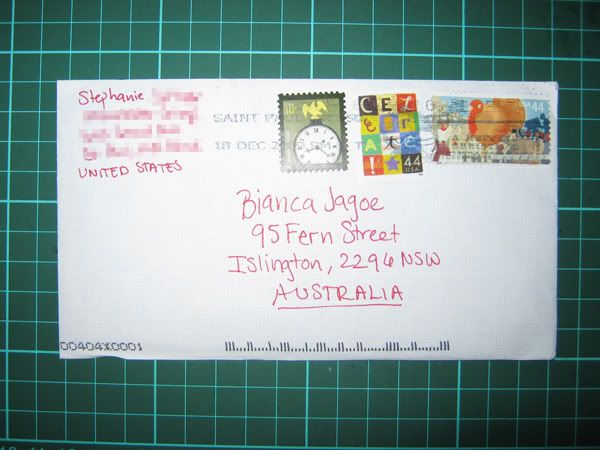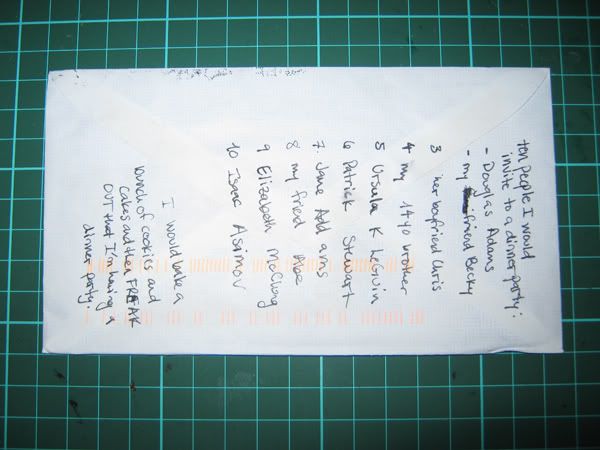 A great letter from Stephanie from Lunsh - the back features the list of 10 people she'd invite to a dinner party I requested.
Another great piece of mail from Garci.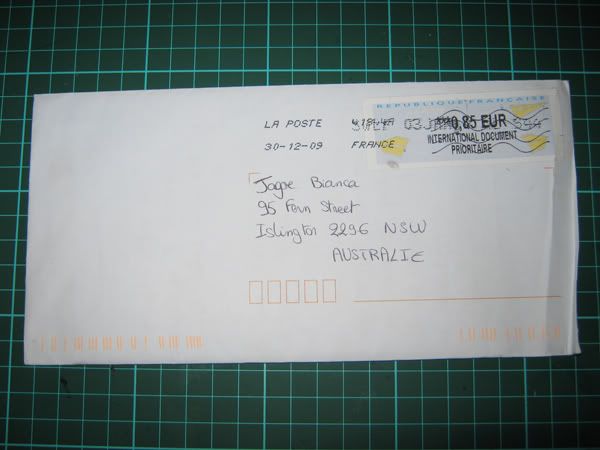 A sweet letter from Laurine in France.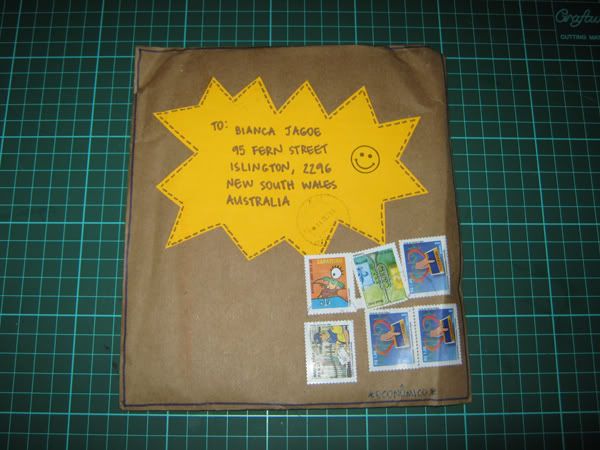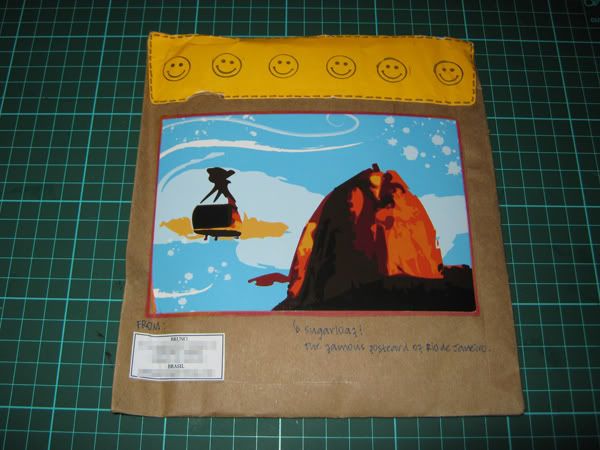 And a wonderful package full of goodies from Bruno in Brazil.
And some outgoing;
Metallic envelopes never scan well. You can actually see yourself in these envelopes.


A long overdue letter to Missive Maven.
Here's a really boring list of things I need to do before I go back to university:
Sort through internet bookmarks, cull.
Stretch, every day.

Respond to all of my current mail (12)

Pay my $28 library fine.
Sort through my Google Reader, cull.
Call my brother, visit.
Buy credit.
Make Doug take me to the ocean baths one night each week while it's hot.
:)