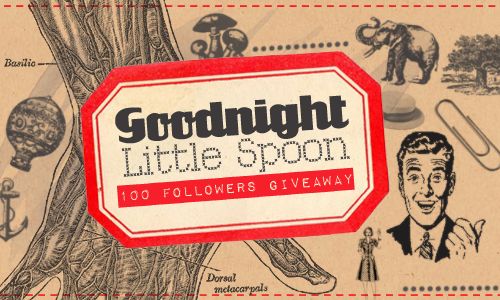 As promised, a little 100-blogger-follower giveaway :)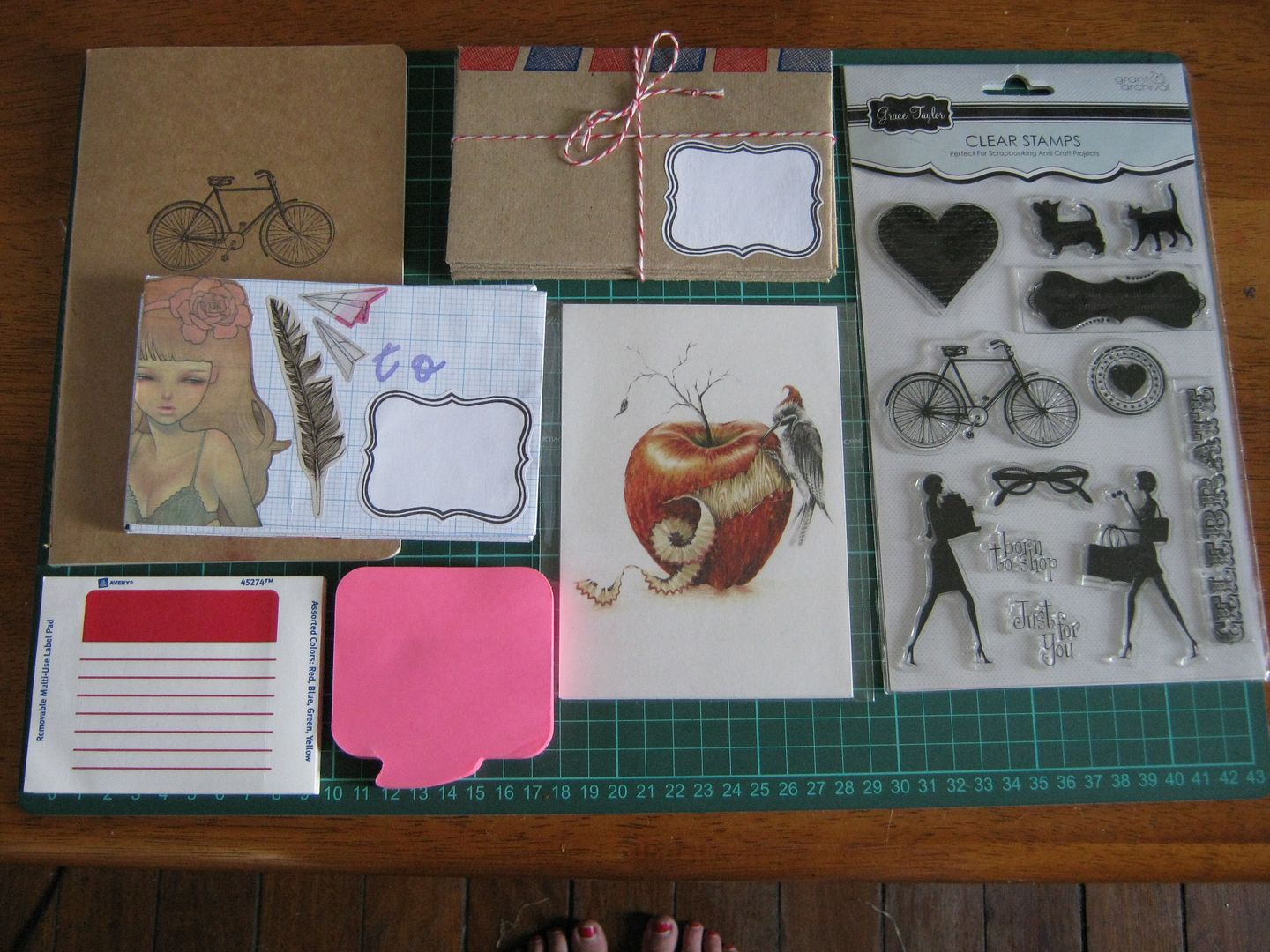 ^ click to enlarge. (toes not included :P)
♡
What am I giving away?
1
. A bicycle-stamped Moleskine cahier.
2
. Two sets of handmade envelopes made by yours truly (one set of collaged envelopes and one set of brown paper envelopes with hand drawn labels and air mail lines)
3
. One set of clear Grace Taylor rubber stamps including my two favourites - the bicycle stamp and the glasses stamp.
4
. A set of my favourite postcards by
Courtney Brims
.
5
. A set of various coloured name-tag labels I use all the time on envelopes and a pad of my favourite speech-bubble post-it notes.
I'm also going to throw in a specially crafted mix cd.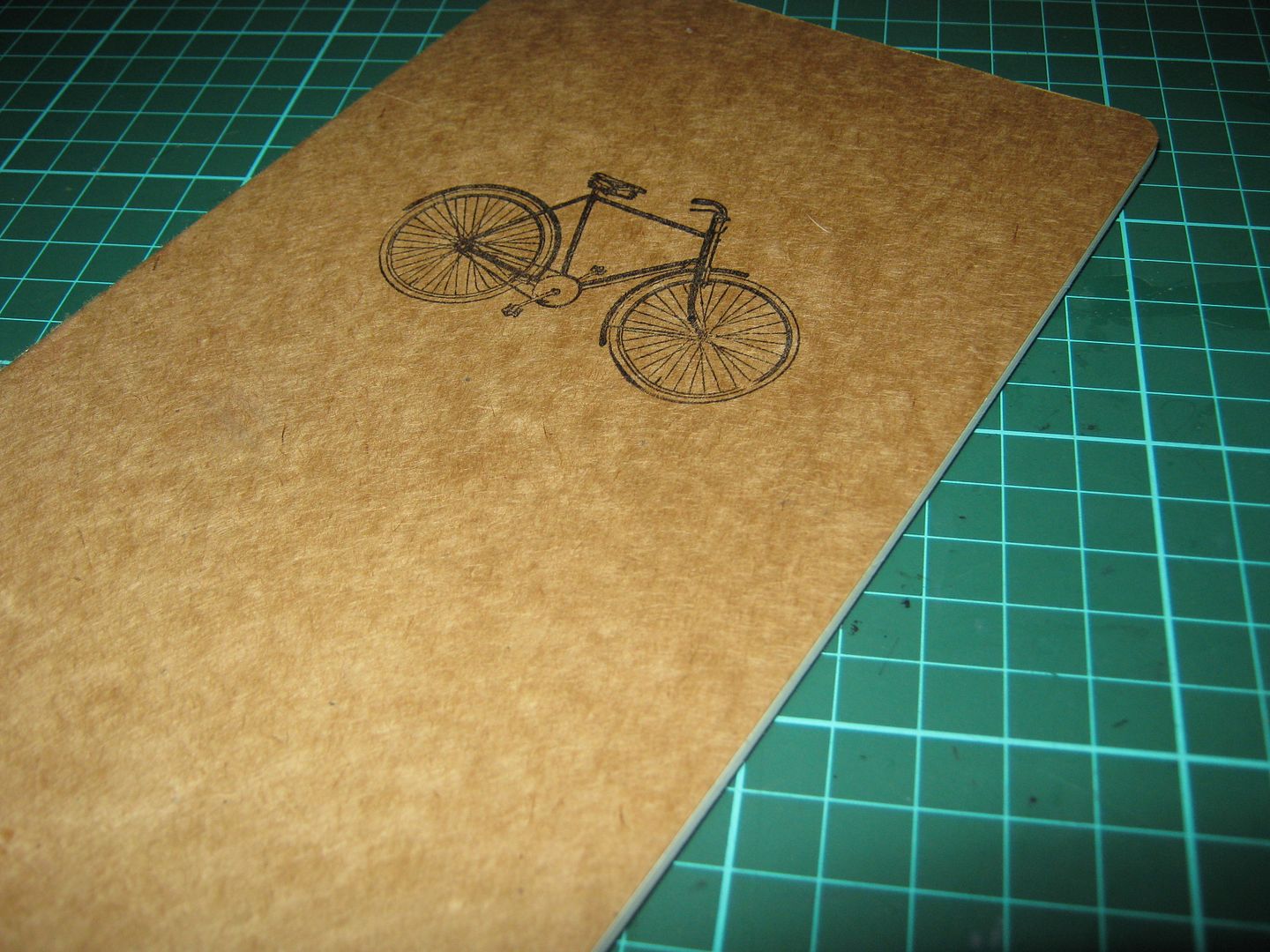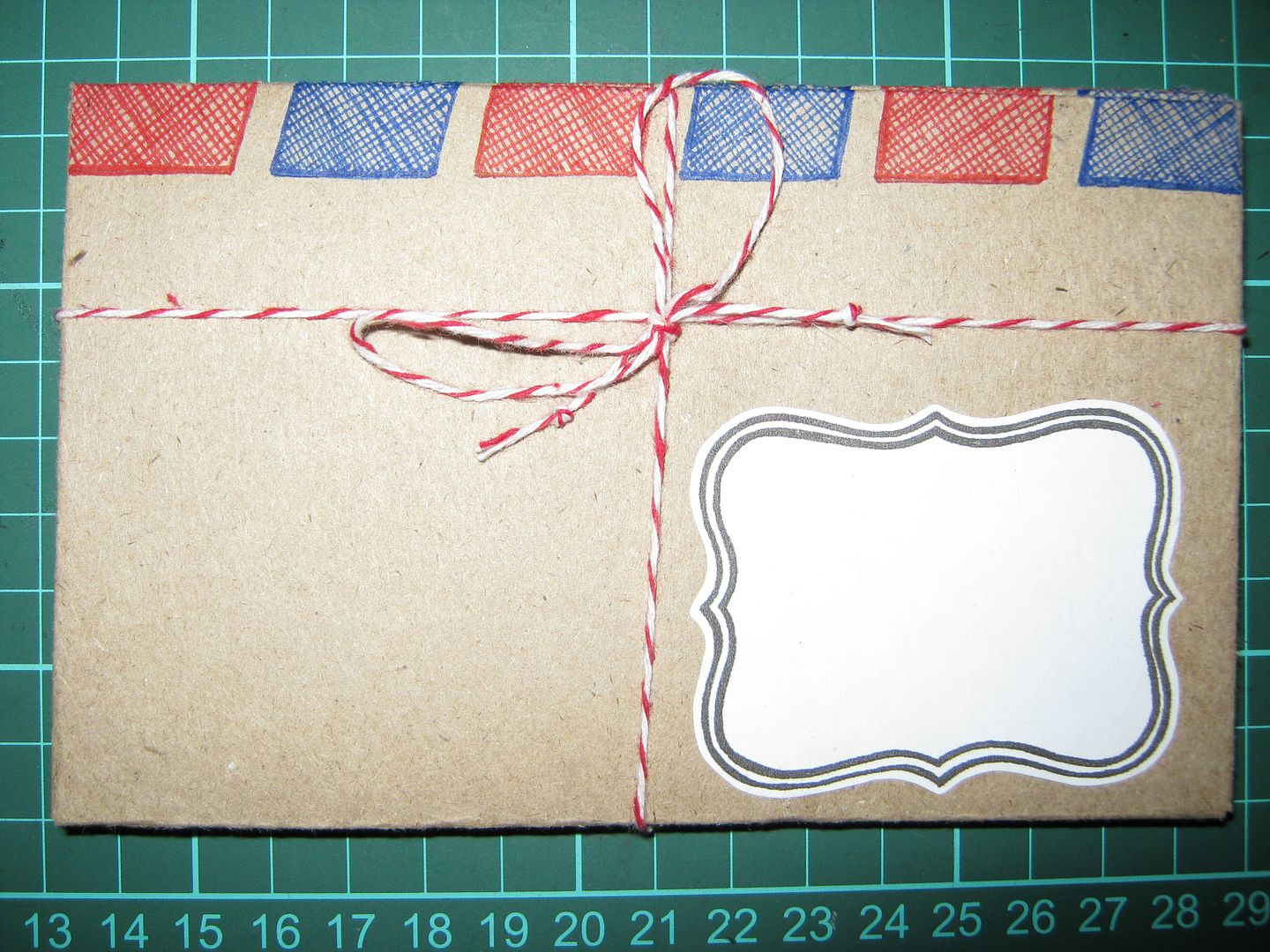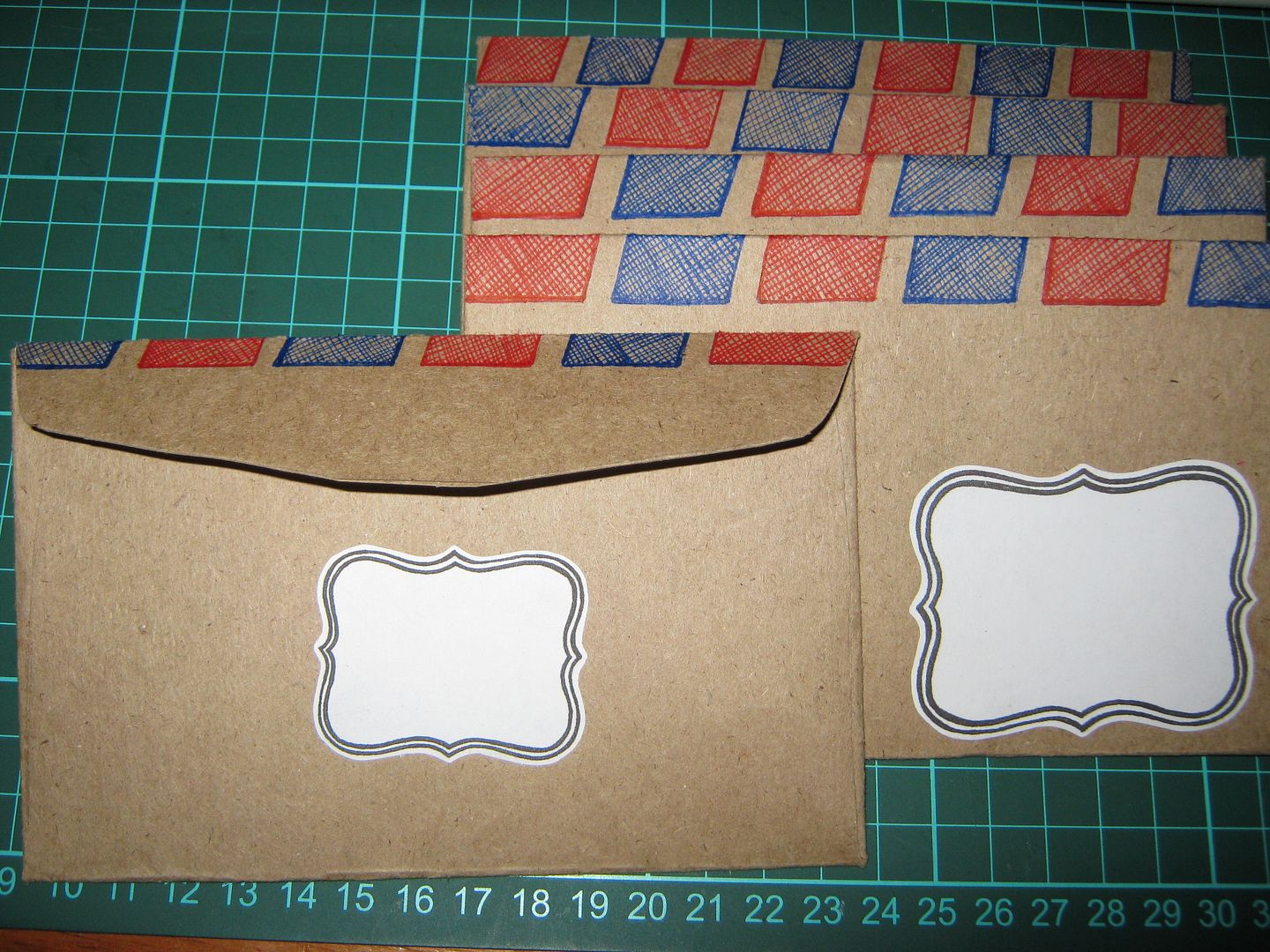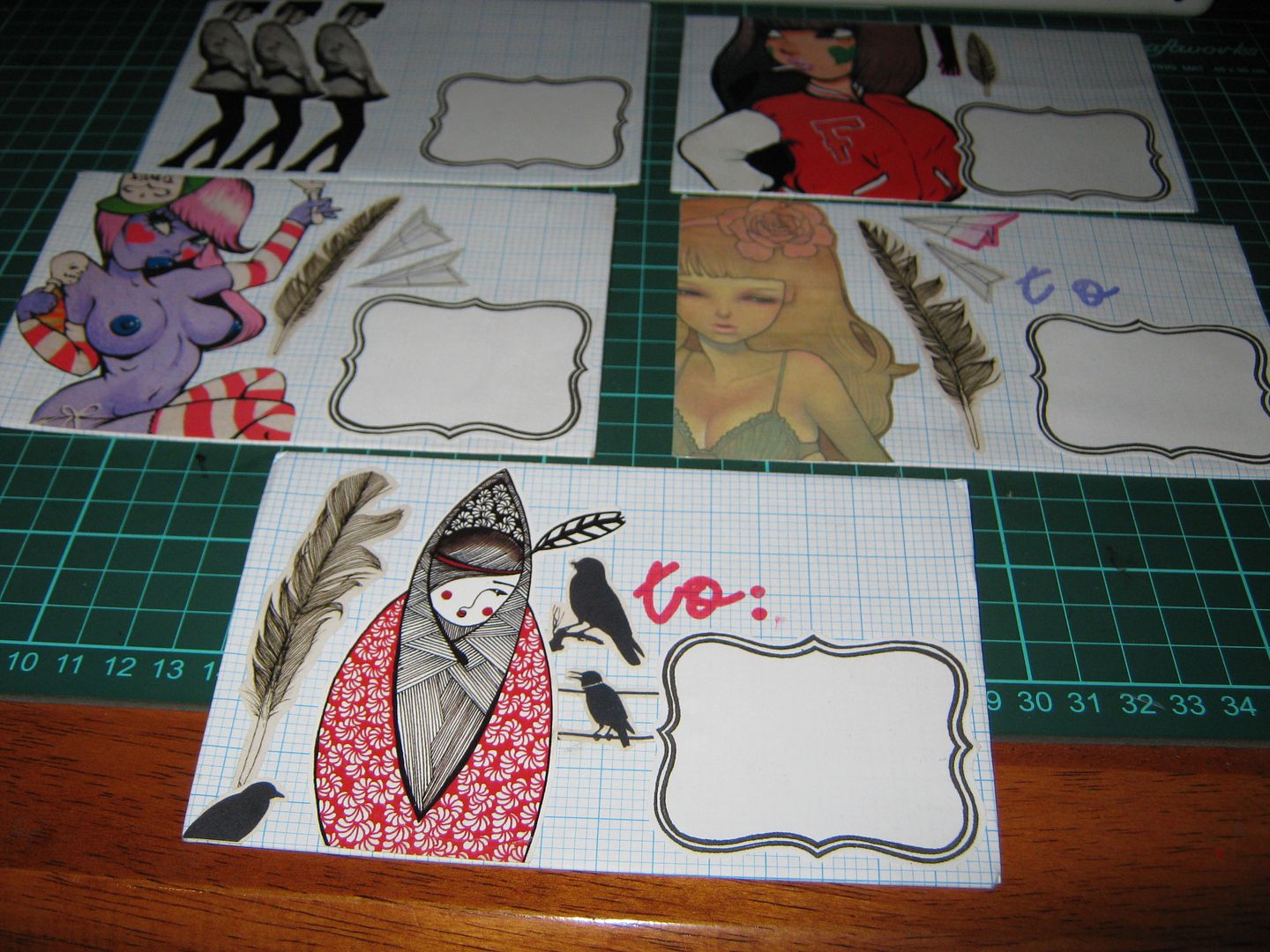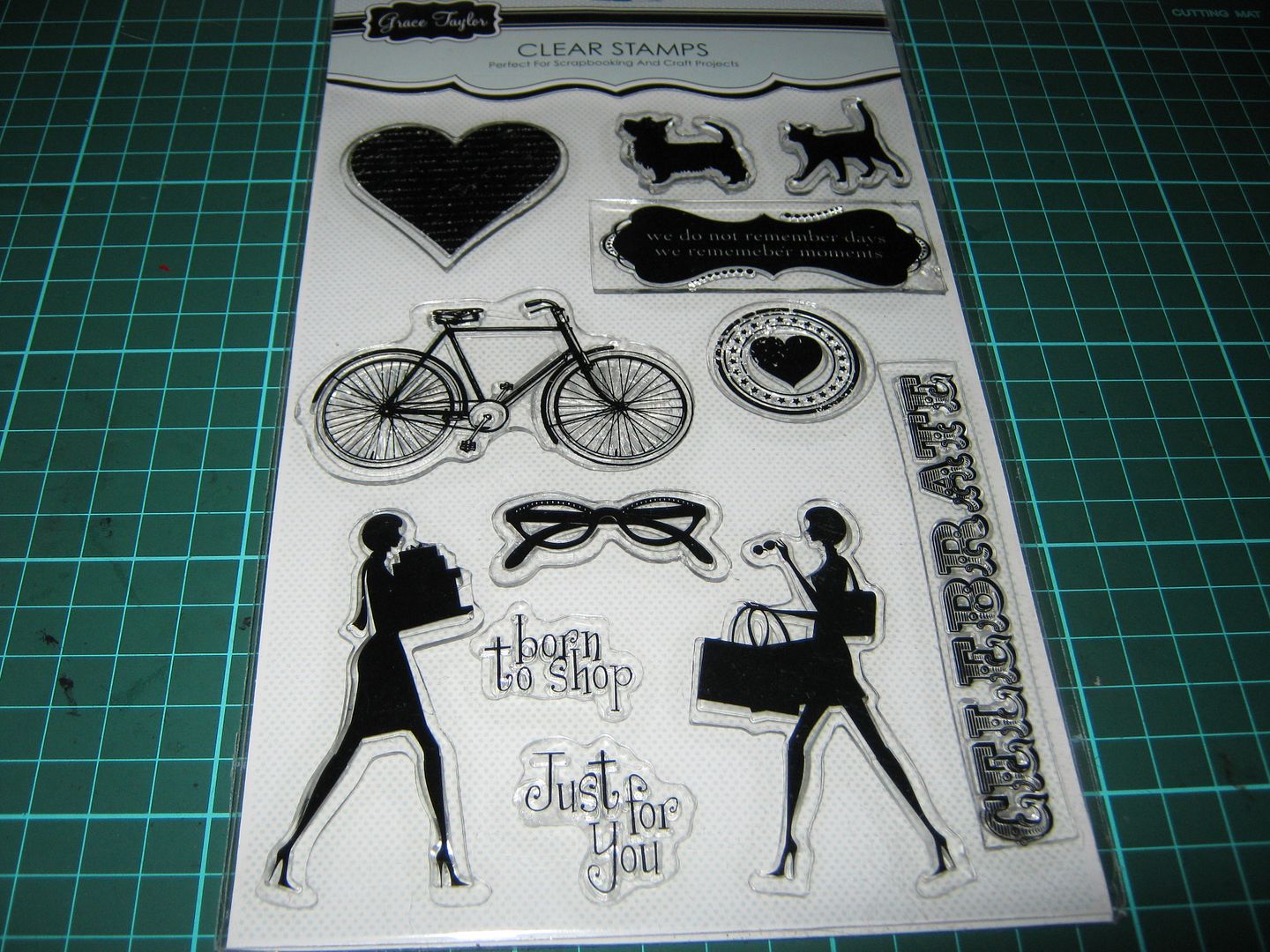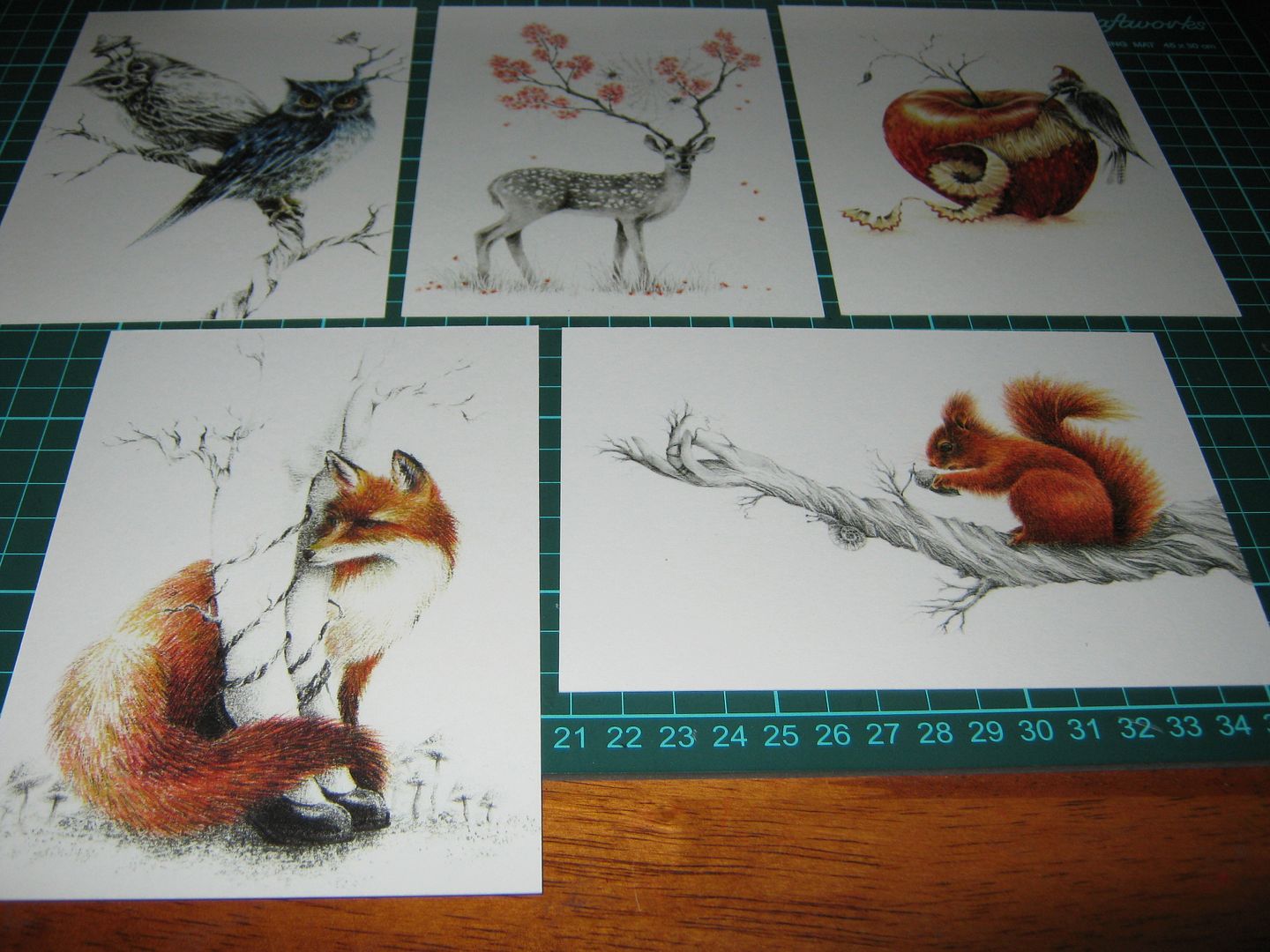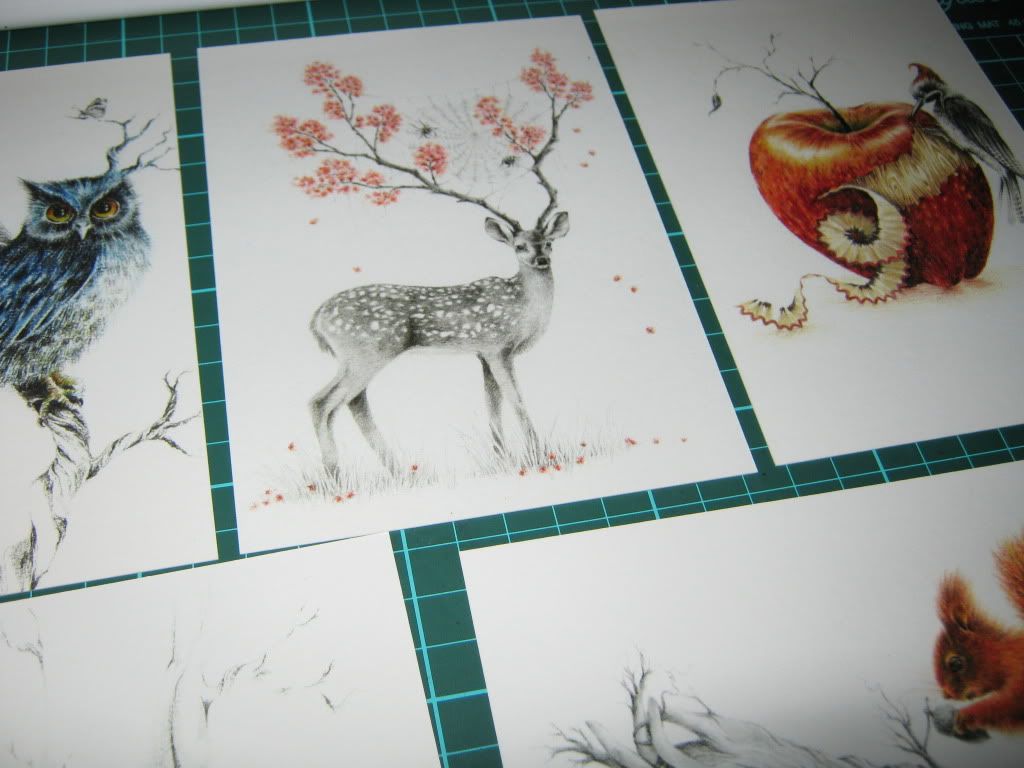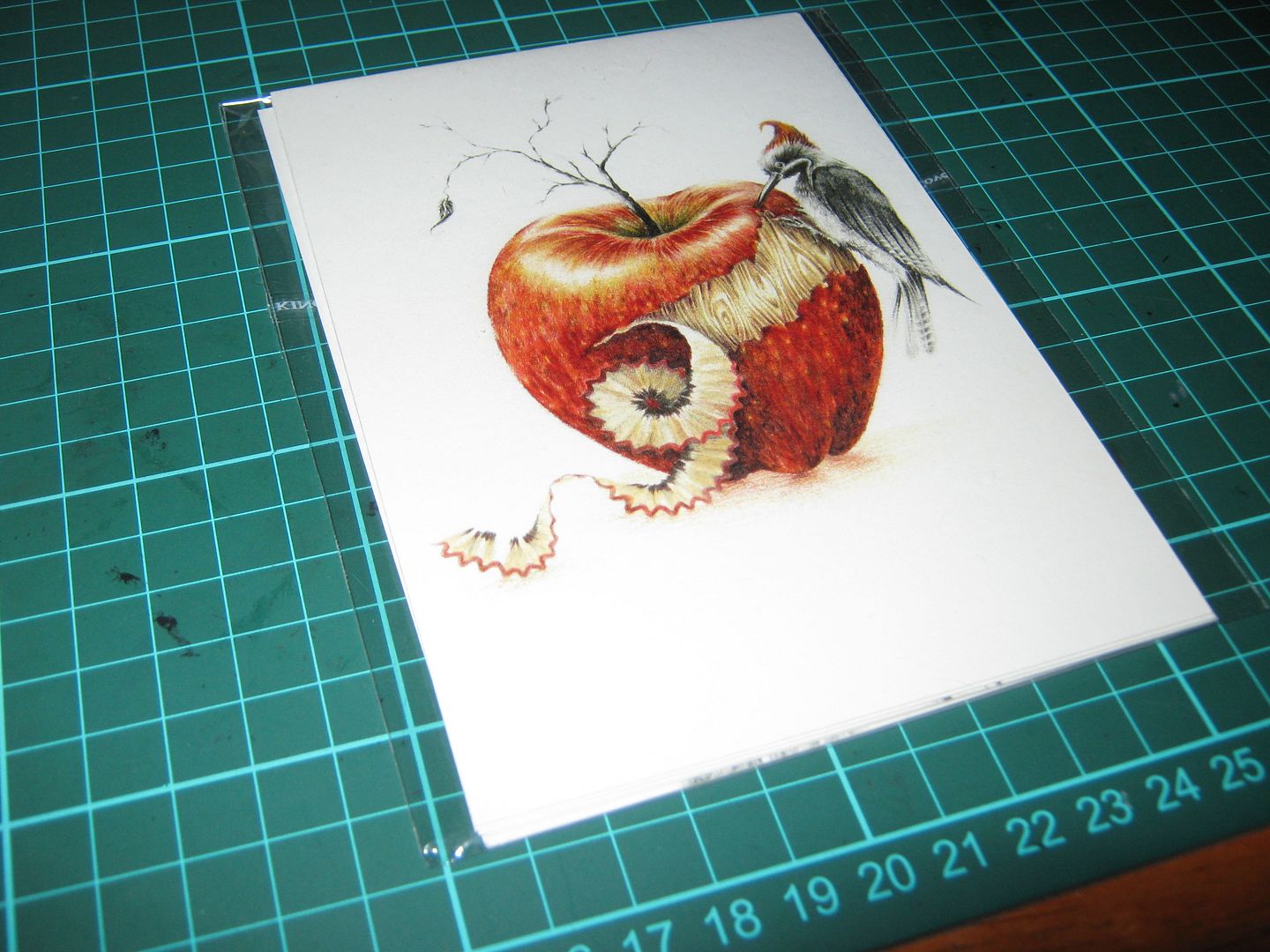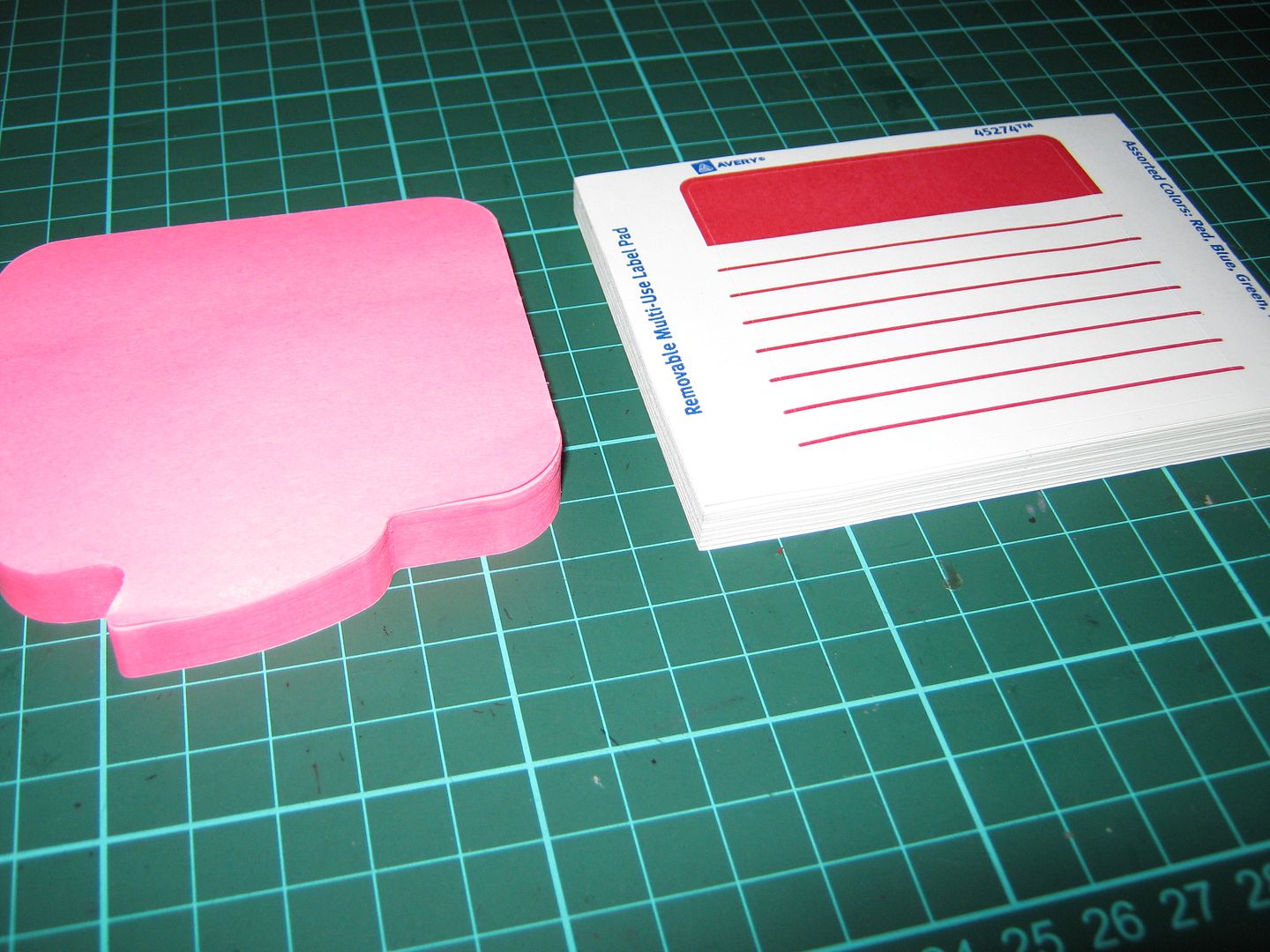 ♡
Who can enter?
Anyone who is a follower of this blog! (Including international followers of course)
♡
How do you enter?
Basically, once you're a follower, leave me a comment and answer this question:
Who are ten people (famous, fictional, from history, family, friends) that you would invite to a dinner party?
And list 'em for me!
(If you follow Goodnight Little Spoon via another tool other than blogger let me know ie. Google Reader, Bloglines, etc)
♡
For additional entries you're welcome to
;
+ Tweet about this giveaway for an extra entry.
+ Blog about this giveaway for an extra entry.
- Don't forget to add another comment for each additional entry :) You can have a total of three entries.
- And most importantly, don't forget to leave your name and contact info of some sort!
♡
Closing time?
I'll pick the winner out of a hat (or random number generator) at
5pm AEST on Sunday 14th February
(Valentines Day) and I'll make a special post announcing who wins the bunch 'o' stuff.
Eeee! Excitement :) Best of luck!