+ a gorgeous print by Skippy Designs.
I've been trying out our printer's abilities printing onto envelopes. C has a big box of brown recycled paper envelopes just waiting to be beautified, so I tried printing some different graphics on them. Sadly, only one of the ten envelopes I printed was a real success, but I'll use the others for something else anyway. Here's one I made with a picture I've always liked showing the anatomy of godzilla, and some birds on a wire;
The set of alphabet rubber stamps I bought last week have gotten a massive workout lately and I adore them, even if they did come missing the letter 'a'. I have to use the letter 'q' instead and smudge out the bottom half, frustrating, but worth it!
The above letter is getting mailed off today as part of a swap involved writing a list of '100 Things That Make You Happy'. I wrote and rubber stamped the list on pink index cards and they were all taped together and folded up. Don't feel obligated to read them all, most of them are kind of lame :P It was fun to make though. It's a pretty comprehensive list. These scans aren't awesome, but you get the idea;
Letter Writer's Alliance
posted a link to this awesome Storque blog post titled
Seller How-To: Pretty as a Package
by Danielle Thompson from
Kitschy Designs
who gives lots of lovely tips and hints on how to pretty up envelopes and packages and also lists some of her sources for supplies. Awesome.
Ps. The mail man just delivered me some wonderful mail; a very sweet letter I can't wait to reply to from Stephanie from
Lunsh
;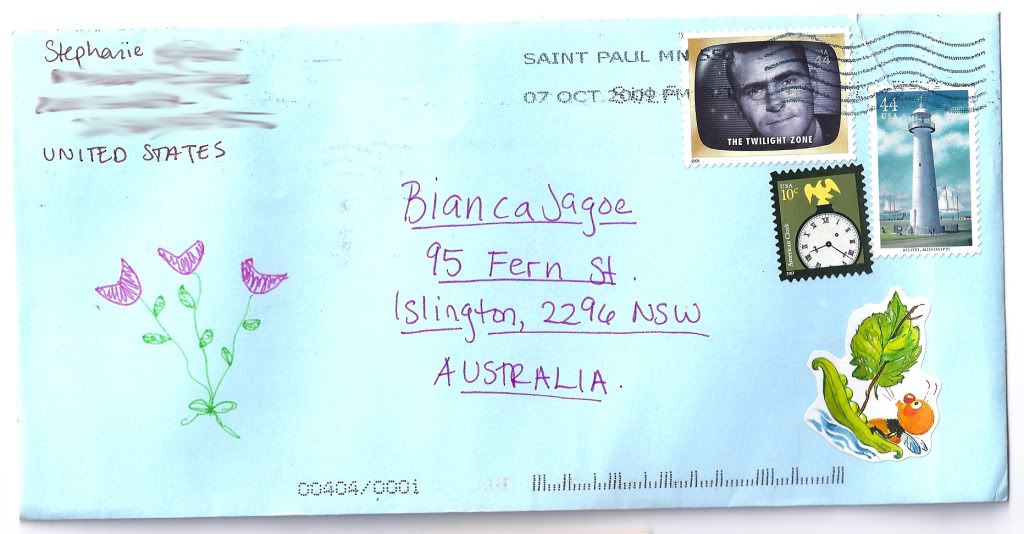 And an envelope full of goodies (from a Mail Art themed swap) from Nicole and Jason from Gocco*boom! Contents; a lovely letter, two handmade envelopes, a little booklet they made showing where they live, two matchbook notepads and a whole heap of handmade stickers;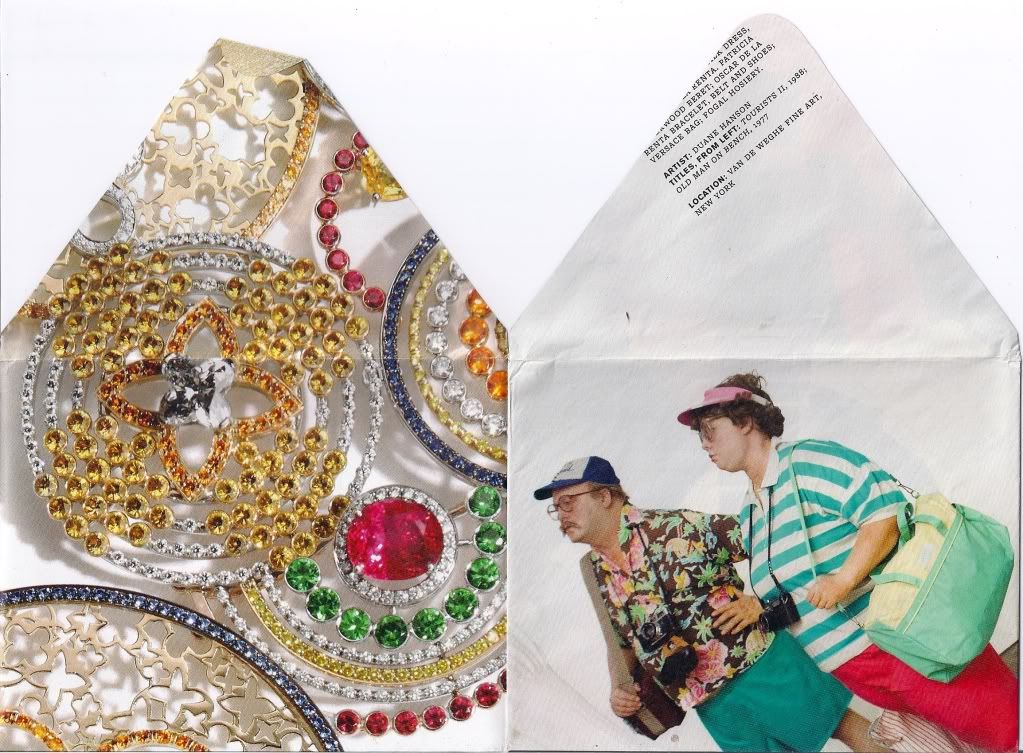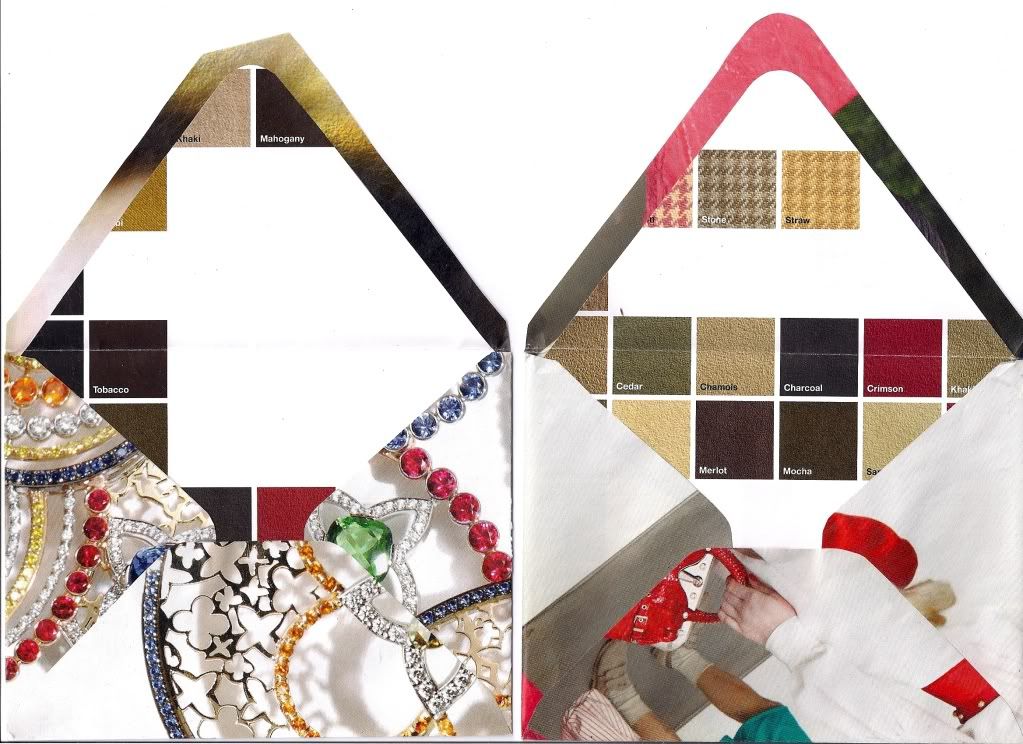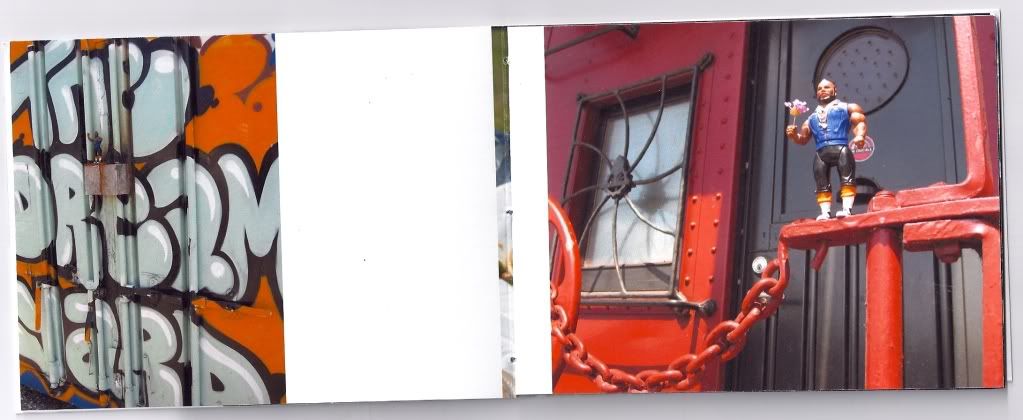 I
♡
good mail days :)